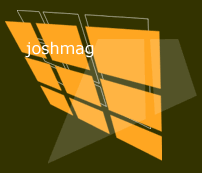 SXSW 2003

Like all good festivals, South by Southwest (SXSW) requires certain preparations. Mine, in this case, included drugs. For three days leading up to SXSW, I was laid up in bed, shotgunning Nyquil by the bottle and stuffing Puff's Plus tissues up my nose, trying desperately to rid myself of a bi-annual head cold. My throat had become a cracked pipe for funneling snot to my stomach. I was nervous and jittery. My cell phone would beep and I'd jump out of bed like a frightened, cold dog. All this to say, I was in fine fighting shape for four days of strange and lyrical debauchery. In reality, there is nothing one can do to truly prepare for SXSW. You will end up drunk and swearing in German at a never-before-seen group of Swedish acrobats at the ass-end of Sixth Street. What you need to keep are your essential bearings. In a humble attempt to provide some perspective on this event, I've reviewed a number of the bands that came down Austin way in search of God-knows-what-sort-of fame or fortune. The record executives all stayed in Los Angeles and Nashville this year, hunkering down in their bullet-proof jags and snorting coke on used LCD panels while watching CNN for the latest developments on the war front. Or they flew in for some private show on Friday afternoon in the penthouse suite of the Four Seasons and then flew back out, making little darting motions with their eyes and wondering if this too-big-for-its-britches town was really anything more than home to a bunch of aging, B-talent country-blues rockers and monied computer geeks. There was a look of common resolve mixed with abject hopelessness on the faces of most of the young, pierced nation, as well as the veterans. Hopefully, some of the poor, talented bastards will be good enough to open for Kelly Osbourne. The rest will shuffle back into their vans or onto their jets and face down the possibility that this was their one and only shot. These are not stories for the faint of heart.

There are cracked demons running up and down these streets. It's my job to remind you, gentle reader, that, despite endless sound checks, horrible covers, missed notes, obvious cock-worship, bad fashion, and even worse, zero stage presence, God does love them all.

Wednesday, March 12, 2003

Jucifer (Athens, GA) – 8:00 p.m. at Emo's

Precisely the reason that earplugs were invented. I spent the first five minutes of this act checking my cell phone to see if it was vibrating. Jesus, the walls were shaking for this Athens band. The lead singer, Amber Valentine, was a vixen with an arrhythmic banshee howl and a guitar that seemed to be fashioned by Thor's hammer. I can't say that any of their sound was decipherable or pleasurable, but the warm rumble in my stomach left something to be accounted for. It was a pure sonic rumble fest meant to scare off the pussies. We left as quickly as possible. Later, I would think that this was quite possibly the best band of the evening, if only because they made me realize my own musical fears. If you want a sampling, check out "I Name You Destroyer." I Name Myself Not Worthy.

The Lovelies (Milwaukee, WI) – 9:00 p.m. at Iron Cactus

Laverne and Shirley meet the Everly Brothers. Two females fronting a three-piece band with a bleach-blonde drummer who looked like he should be called Dieter. Somebody should've taken these two chicas to the Velvet Elvis prior to their showcase. They looked like they bought their outfits at the Chess King. To top it off, their bland riffs and guitar-centric pop went nowhere. The crowd seemed to be more concerned with looking at each other and ordering Mojitos. I was concerned with sneaking some of the free grub off the showcase buffet. A friend with a weakness for girl bands recommended this group and, as we shall see, he should have been summarily strung up in the street like a branded calf.

Palomar (Brooklyn, NY) – 10:00 p.m. at Friends

The second nail in the coffin of the chick-friendly alt-rock scene. What sort of stuff are they brewing in New York these days? Somebody needs to shut down the bridges and form a cultural checkpoint for any bands coming out of Brooklyn. Are you going to attempt to ineffectually copy an 80s band? Nope, sorry, you'll have to go back. Are you going to sing 4-part, sha-la-la-la harmonies with feigned irony? We can't let you through. Their promo material says, "You can't stop us, you can only contain us." Huh? One my friends called them Madonna's north-side cousins. Ladies, consider yourselves contained.

Army of Freshmen (Ventura, CA) – 11:00 p.m. at Privilege Patio

Blink 182 + Sum 41 = Crap 256. This self-defined emo/pop/punk/new wave band is another formula band dressed up like another formula band. The lead singer jumped around predictably and tossed off insults at the mostly over-21 crowd. "I don't stage dive into a group of adults wearing ear-plugs." Nice.

Particle (Los Angeles, CA) – 12:30 a.m. at Stubb's

Dear God. Please kill Phish as soon as possible. I mean the whole Phish phenomenon. All the members of Phish and their various spin-off groups, as well as any Phish-inspired group like DogStar or String Cheese Incident or, in this particular case, Particle. Please let me no longer suffer under twenty-minute canoodling sessions and tie-dye background images. Let none of us see another drum group or smell the scent of patchouli. Please let this plague pass. Thank You. Amen.

Auditrons of Kemetic Suns (San Francisco, CA) – 1:00 a.m. at Spiro's

Two rap soul brothers and a beat box. Free-style, old school rap the way it was meant to be served up. There were no gimmicks. These guys were just that good. I felt like I was standing on a street-corner watching the beginnings of something like NWA. A little bit like Common. A little bit like Afrika Bambatta. Despite no expectations, these guys were definitely one of the high points of the evening.


Thursday, March 13, 2003

The Woggles (Atlanta, GA) – 8:00 p.m. at Emo's

With a lead singer channeling John Fogerty by way of James Brown, this Atlanta band definitely put on one hella show. Garage rock a go-go. Leaping into the crowd, the self-titled Professor set about to give the crowd a three-chord, shout-it-out revival. By the end, most of us were converts. They mix together so many 60s styles (instrumental surf, rockabilly, R&B, blues), that you have a hard time keeping up. Still, the riffs are tight and the choruses are even tighter. Sweat pouring down his shirt, the thin power plug of a lead singer danced around with the sort of crazed enthusiasm one rarely sees at a rock show. Add to all this the strong riffs and solid drumming and you can see that this band makes their money the old-fashioned way.

Doctor Mix and the Remix (Paris, France) – 9:00 p.m. at Elysium

Doctor Mix is Eric Debris and he, supposedly, is widely regarded as the influence of artists like Steve Albini and Henry Rollins. If so, my God, how the mighty have fallen. This was no forefather to punk or electronica or anything else. This was a perverted-looking old French bugger with a beatbox and two backing heroin addicts rather flatly saying "Geeeeeeeetar" in a half-hearted attempt at rousing the crowd. I use the term crowd loosely. On a minor note, do not ever use the bathrooms at Elysium. I've squatted over holes in the middle of a Thai jungle that were more sanitary and less scary than what lay behind the "Men" door of that place.

The Helio Sequence (Portland, OR) – 10:15 at Speakeasy

A sonic blast from the Northwest. These two kids put more than a little bit of DIY into their brave new rock. The sonic assault was truly amazing. The lead singer plays guitar and wails out some surprisingly heart-bleeding soul while notably twisting the harmonica around his mouth in long moans. The drummer was simply incredible. Together, this power duo created a cacophony of raw tribal beats and spaced-out grunge. They also used their computer wisely to fill in on quite a few of the dots and loops. I'd heard their album, Young Effectuals, and it weighs in too heavily with the techno backbeat, drowning out what makes these guys work. Message to future record company: Get these guys into the studio again, soon. They only got to play for 30 minutes and the club cut off the lead singer's mic. What a fucking tragedy. Thanks Speakeasy. Keep the hits coming guys.

Blur (sold out)

Yes, I was one of the possibly hundreds, if not thousands, that did not get into see Blur. No, this is not, technically, a review. It's a rant. So feel free to skip ahead. I didn't have a badge and wasn't Michael Cockring, so I got to walk around the building a few times in disgust. What is so difficult about making it easier for people to see these goddamn mediocre B-grade bands? I would never in a million years go to see Blur in concert, but I might like to have a Vodka gimlet and hurl profanities at Damon Alburn for totally blowing it on that second Gorillaz album. I hate myself for wanting to get into this show so badly. It's like New Orleans during Mardis Gras. Why are these little beads so goddamn important? Why is a Blur show worth pimping out your grandmother for?

Junior Senior (Copenhagen, Denmark) – 11:30 p.m. at Friends

Trashy Euro-dance pop. Is there any other kind? The lead singer was a rather large gay man who looked like he might be the love child of Liberace and Wavy Gravy. I'll never understand these shows. The worst European bands get the place packed past fire marshal capacity. After the second frat-daddy had spilt his daquiri on me, I'd had enough. This was shaping up to be an Austin version of the Rhode Island-Great White disaster. There was nothing to recommend this band or this venue. I quickly left and will never return as long as I'm sober.

Migas (Austin, TX) – 12:00 a.m. at Emo's Annex

We stumbled into Emo's Annex, far too drunk and tired to get into any other clubs. I wasn't expecting much, but Migas turned out some surprisingly straight-up, power chord rawk. A three-piece band out of Austin, they cranked some solid, greasy, super metal riffs. The lead-guitarist had the look and some of the axe-power of Kim Thayil (of Soundgarden), except with a classic-looking Stratocaster. We had just done with speaking to a singer-songwriter friend who recommended Pedro the Lion to us. "He's the greatest lyricist out there right now," he said. Later, while listening to Bryan Nelson of Migas deliver the lines "Get loaded. Loaded. Yeah. Get loaded," I thought to myself that he might be the runner-up in this "greatest lyricist out there" category. They're a band that will remind you of Camaros, the smell of sweat on musty carpet, and tape decks. Lots of tape decks.

Brown Whorenet (Austin, TX) – 1:00 a.m. at Emo's Annex

Absolutely brilliant. One of the best performances of SXSW. I can't say enough good things about this band. They are alternately insane and controlled. Nothing I can write will explain them. They're like a David Lynch film run amok on stage. The lead singer, if you can call him that, is not unlike an evangelical preacher consumed by some unworldly tongue and barely holding his body in check. Jazz, pop, country, rock, punk, fusion. They manage to throw more musical styles into one 10-minute song than if Beck and Frank Zappa were to take the stage together. Truly gifted. Anyone that can open with a Tejano-Bluegrass waltz and then drift seamlessly into Speed Metal had better know what the fuck they are doing. Fortunately, we were in good hands. Before their last song, the lead singer mounted a tribute to some dearly departed fan. It was the first moment of seeming sincerity. "We all loved him," he said. "And this next song is for him. It's called 'I Fucked Your Sister'." There endeth the sermon.


Friday, March 14, 2003


DJ Krush (Tokyo, Japan) – 6:00 p.m. at Jo's Coffee House

It's DJ Krush from Japan so no more need to discuss. This was a non-SXSW event, but I wanted to catch this guy. I'll admit some bias here. I've loved DJ Krush ever since I heard Milight, his 1997 debut. I also admit to an inexplicable weakness for mid-century modern furniture and DJ music from Japan. Granted, there's a lot of DJ music out there right now and it's hard to tell the difference between DJ Honda and DJ Shadow. Most of their talent lies in making other people sound good. Nevertheless, with acts like the Neptunes cranking out the hits for the likes of Britney and Justin, and then turning out their own hits on side projects like N.E.R.D, there is a pecking order based on some underlying quality. I think DJ Krush has it in spades. He has a RZA-like talent for bringing in exotic sounds and making them seem natural to the rhythm. He also picks some amazing acts to sample. All that said, on this particular evening, he took over an hour to set up (a cardinal sin during SXSW) and then proceeded to fit and fizzle with his knobs for another 15 minutes. Nobody was quite sure if the show had started. When he finally had made his opening bow to the audience, I was ready to leave out of disgust. Why should it take that long to set up? I stayed and listened to a few of his songs, which were good, but not outstanding, and I had other acts I wanted to see. Perhaps, as with furniture, you should take his albums home to truly enjoy them.

The Trachtenburg Family Slide Show Players (New York, NY – 8:00 p.m. at La Zona Rosa

The literature describes this band as "a real family that turns vintage slide collections from strangers into pop-rock musical exposes based on these people's lives." The Dad plays guitar and keyboards. The nine-year-old daughter plays drums. And Mom runs the slide projector. Arguably one of the most hyped bands of SXSW, they didn't fail to deliver in the lyrically strange and often disturbing realm of one-trick wonder bands. The first song, "Mountain Trip to Japan, 1959" offered up a surreal vision of one couple's trip to Japan. The Dad, looking like a cross between Rick Moranis and Austin Powers, offered up commentary about everything from eggs and Vietnam to two Navy nurse sisters in Seattle and, at times, managed to come off sounding like a fairly decent knockoff of They Might Be Giants. The audience seemed alternately confused and disturbed. Everyone near me was laughing nervously and looking around to see who else was laughing. The daughter obviously made the show. She's been compared to Meg White of the White Stripes. I don't think those comparisons are fair to Meg White, but I do think she was immensely entertaining to watch. Sure, as one reviewer noted, they probably wouldn't be anything worth mentioning without her, but so what? Would the Police have been anything without an arrogant, pretentious prick of a lead singer? Would Linkin Park be anything if they had talent? These are probably questions you just can't answer.

Petty Booka (Tokyo, Japan) – 10:00 p.m. at The Mercury

The evening was shaping up to be like those "What If…?" series that Marvel Comics put out. What if Batman fought Spiderman? What if Lois Lane was tricked into thinking that she was really Catwoman? What if you took two Japanese girls who played old country songs on ukuleles and dressed them up like they were dancers at a Hawaiian luau and then you asked them to sing those same songs, only in a Japanese reggae style with a backing band? Well, then you'd have Petty Booka. And as much as I know you're saying, "What the fuck could possibly be beautiful about that? It sounds like what you'd get if you went to a karaoke bar," I have to say that it was the most beatific sound I'd heard in a long time. There was something about their shiny voices that just pierced the cynic's heart. By the time they got around to covering Cyndy Lauper's "Girl's Just Wanna Have Fun" I was crying and jumping around like a lunatic. I have no objective sense of their musical ability. All I know is that they made that old Little Feat song "Willing" sound like a heartbreaking ode to joy. Sayonara little Japanese birds.


Saturday, March 15, 2003

Joe Jackson Band (London, UK) – 6:30 p.m. at Town Lake Stage at Auditorium Shores

An incredible performance and comeback of sorts from one of British rock's elder statesman. From the opening song, "One More Time," to the closing riffs, Jackson was a man in full control of the stage. Who knew this guy rocked this hard? I had no idea. I remembered "Is She Really Going Out With Him?" as this party-reggae song from junior high, but I didn't realize that the rest of Look Sharp, his first studio album back in 1979, rokked so hard. Damn. I've never been moved to go buy an album immediately as I did following this show. The crowd was hopping around and screaming under the darkening sky like it was Ozzfest. Or maybe that's just the secondhand pot smoke talking. Either way, the best all out rock show of SXSW. This is apparently the beginning of a reunion tour for Jackson and his original band from the "Look Sharp" days. Look out world. And Mr. Jackson, Godspeed.

The Neal Pollack Invasion (Austin, TX) – 8:00 p.m. at Tequila Rock

Neal Pollack is to punk what Neal Pollack is to literature. A big, stinking turd. I'm sure he'd enjoy hearing anyone say that including himself. No, most of all himself. Basically, this is a smug, ironic, self-effacing literature jokester who has decided (oh wouldn't it be funny?) to start a punk band. Oddly enough, as much as I hate him as a writer, he is somehow redeemed as a punk rocker. He sang songs about how everything was shit. David Bowie. New York City. Andy Warhol. He poured water on himself and the audience. I threw a whole cup of Vodka tonic on him. He hurled his microphone stand at us. He read from and then destroyed his first novel while singing "I Wipe My Ass With Your Novel." His bass player passed out copies so the audience could join in the book destruction. We all gleefully tore up the book and threw it in the air. I tore off the spine and hit him directly between the eyes. There was something oddly cathartic about the whole affair.

Venus Hum (Nashville, TN) – 9:00 p.m. at Tequila Rock

These Nashville techno-hipsters were the surprise of the festival for me. I had no idea what to expect. They turned out to be something like Bjork by way of The Sound of Music. The lead singer, Annette, was simply dazzling with a voice to match. She crooned and belted out otherworldly poems against the melodic hum and crank of her two cohorts' keyboard simulators. I was good and tight by the time they came on, but I could tell they held together well. Most of these multimedia bands just don't come off live. Venus Hum managed to cohere nicely onstage and, the reserved, but dramatic motions of Annette only added fuel to the fire. I would have gladly plunked down $10 to see this band and that's saying a lot. Their album comes out in April. I suspect big things will come from it.

Porn (San Francisco, CA) – 10:00 p.m. at Room 710

Shameless death metal. We didn't really have a 10:00 p.m. band picked so we ducked into Room 710 to grab a drink. What a delightful surprise. This San Fran trio is, I have no doubts, exactly who Satan would pick as a backing band. No gimmicks. No flash. Just straight up death metal cut with a little bit of Leadbelly-like blues styling near the end. On the last track, "I Saw You in My Window," the grrrl bassist cranked up the bass to eleven and proceeded to rattle my sternum against my heart. She shook her long, scraggly hair and banged out the kind of metal they make in Pittsburgh. I said goddamn! Everyone I was with left, clearly shaken, after the first song, so this could possibly give you some indication of my state at this point.

The Shams (Cincinnati, OH) – 11:00 p.m. at Iron Cactus

The less said about these daddy-o alt-frat rok bozos the better. They played the same blah alternative rock as every other band at SXSW. I couldn't be bothered to seriously dismiss or praise them. Plus at this point, my bladder was distended and my eyesight was fuzzy. Note to 2004 acts: If you're one of the last acts of SXSW, you'd better be setting your hair on fire or have a stripper for a lead singer. Otherwise, people will start ordering coffee and thinking about their miserable day jobs.

I Am The World Trade Center (Athens, GA) – 12:00 a.m. at Tequila Rock

Ended on a blah note. These guys were also hyped to me from several folks and I half expected a better Venus Hum. What I got was an overweight blonde chick and some goofy fan boy who looked like he had just gotten done mainlining ecstasy. They had some machines that spewed out vague, New Orderish dance rhythms while they lept around and sang to each other. At one point, the lead singer told everyone in the cages to "start dancing, Goddammit!" The three people in the cages started moving around clumsily. I'm not sure anyone was actually awake at this point. I looked for and found a couch upstairs. God bless clubs with couches.

After the show, we went out into the street and I ordered a big cardboard pizza slice. We sat in the middle of Sixth Street listening to the cacophony for a few minutes. Then, with mumbled goodbyes, we scattered like rats, hurrying off to our little hovels, waiting for that time again, next year, when the first guitar of spring sounds and we can follow the Pied Piper once more into the rivers of darkness.